Welcome Seth!
Please note I'm currently working on the new site. I didn't want to take the site offline though, so you can still visit it. However me working on the site while it's still online means a lot of the pages will appear wonky. But not to worry, it won't take too long.

Thursday, November 8, 2007 - 17:47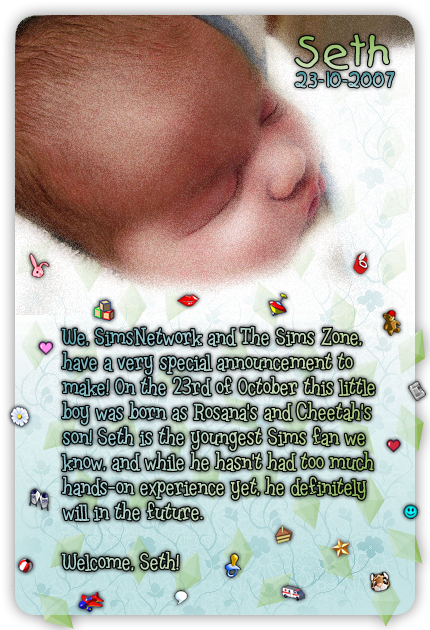 We, SimsNetwork and The Sims Zone, have a very special announcement to make! On the 23rd of October this little boy was born as Rosana's and ChEeTaH's son! Seth is the youngest Sims fan we know, and while he hasn't had too much hands-on experience yet, he definitely will in the future. Welcome, Seth!