Pastel/Berry Planters Sneak Peek
Please note I'm currently working on the new site. I didn't want to take the site offline though, so you can still visit it. However me working on the site while it's still online means a lot of the pages will appear wonky. But not to worry, it won't take too long.

September 8, 2016 - 10:58pm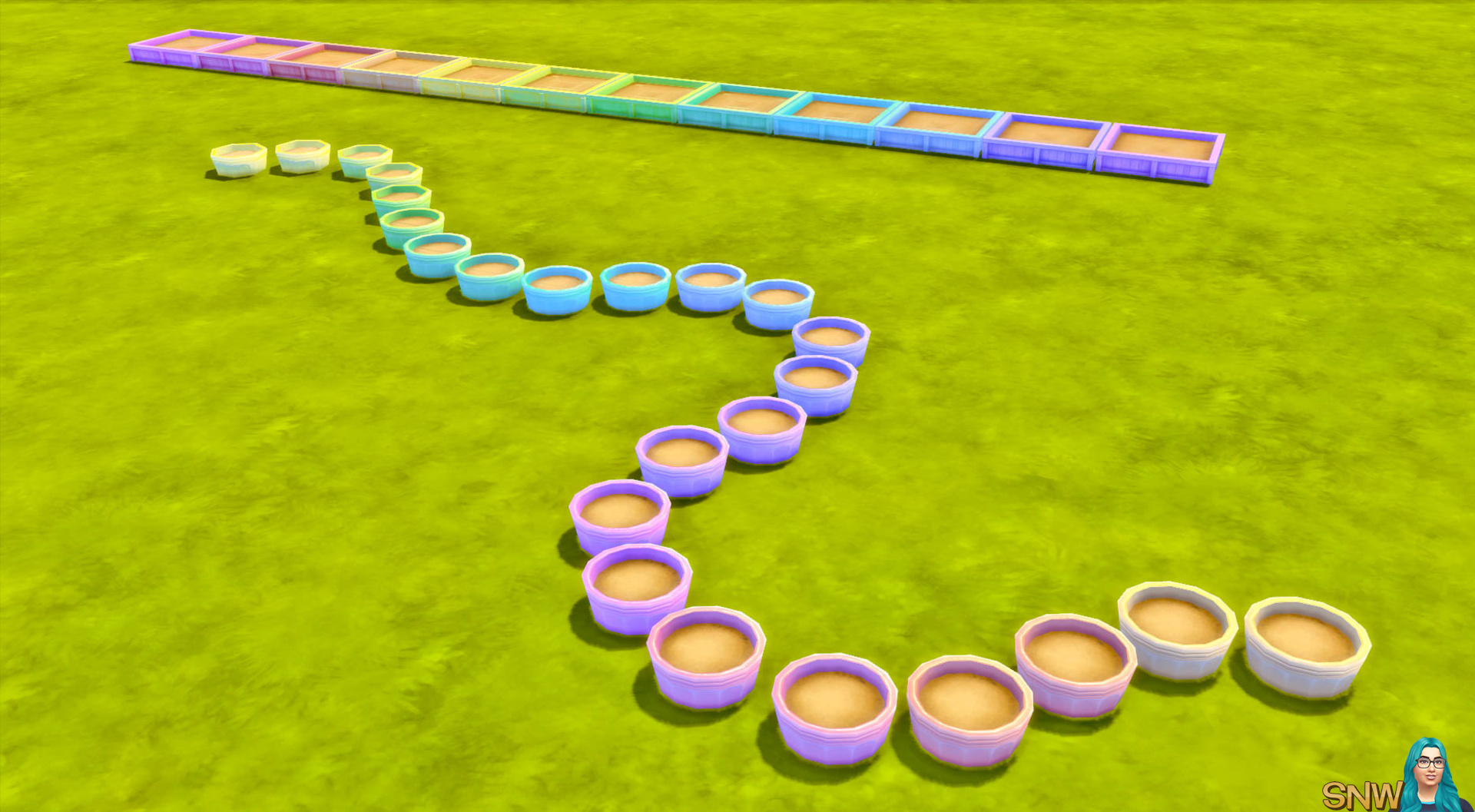 Coming soon to a Sims 4 game near you! I made these because I need more colour in my game. They're perfect for my Sim Mollie Moonbeam, and I will also be using them for my Berry Sim families.